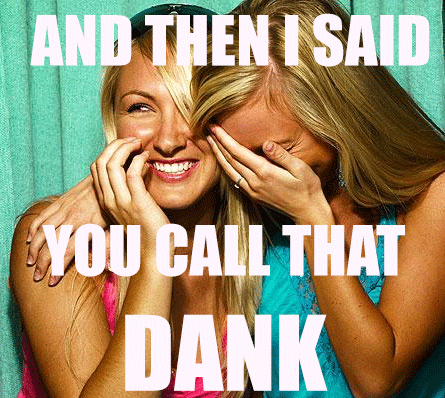 Are your memes getting this reaction? لعبة بينجو اون لاين What makes a meme dank?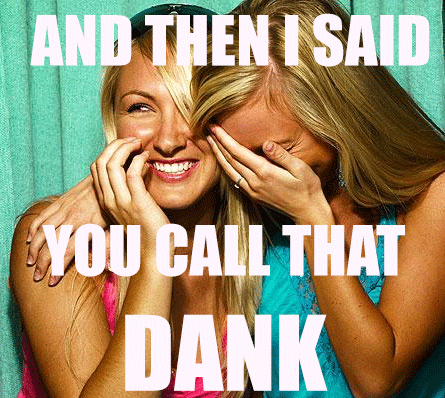 Worry no more, because here at All Things Dank we thought we'd really explore the fine details of what defines a DANK meme.
Step 1: HAVE AN IDEA/JOKE/MESSAGE OF EXCEPTIONAL QUALITY
The most important step. So what are some sources of inspiration?
1. Your own life
Original content is a great start. Have a hilarious joke? Want it to live forever? Make it a meme and stick your name on it!
Between friends and family, we all are constantly talking about current events, the most random stuff, and making jokes at each other. Putting it into a meme is a good way to give these hilarious moments eternal life.
A dank meme lives forever on the internet and makes millions of people laugh every day.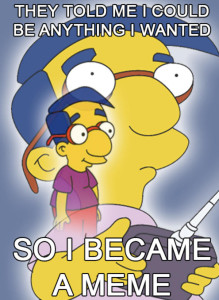 2. Current Events – The meme below only lived for two weeks prior to the 2014 Super Bowl – but for those two weeks you couldn't get on social media without seeing it.
The two states who had just happened to have just legalized marijuana at the start of the new year were meeting in the Super Bowl IIXL.
This meme is a prime example of how current events always leave the door open to create new hilarious memes. كيف تربح بالروليت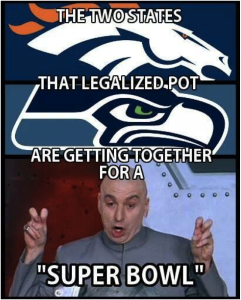 3. TV/Movies/Songs – have a message for your friend who borrowed your bong two weeks ago? Get your message across without coming across like Walter (an asshole) and send him a friendly DUDE meme. Draw from any movie, tv show, song, etc. The sky is the limit.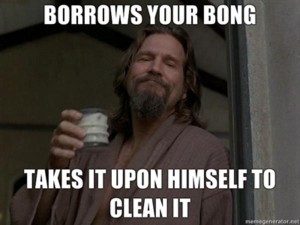 Step 2: Get the basics RIGHT – the details add up to make a big difference
1. Fonts – Impact is the common typeface you see on memes, mainly because it has huge impact ;).
2. Crop the image right – a very simple tasks that is overlooked time and time again.
3. Image and Text Connection – Perhaps the most important step. The image to text connection is what makes a meme, a meme. The text should go along with what is in the image. طريقة المراهنات في كرة القدم Also, there are a a variety of different well known memes out there. You can find out the history of all different memes at know your meme.
Interested in learning more about all the history of memes? This video will run you through some of the most popular memes.
You too can create dank memes. Shoot us your dankest memes and if it's dank enough it could be featured our DANK MEMES page and instagram. We always give credit. Always.
email your memes to [email protected]
Follow @ATDank on Instagram and @ATDank on Twitter to see nothing but dank memes by you and other forward-thinking individuals.
Test your meme here if you're not sure how DANK it is http://www.reddit.com/r/circlejerk/related/2wrskp/up_vote_for_a_random_dank_meme/