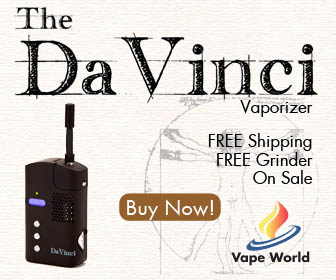 Davinci's Ascent Vaporizer has dwarfed its predecessor, not to mention it dominates many other personal wireless vapes that are on the market. العاب اندرويد Its both aesthetically pleasing and technically advanced.
Review of the Davinci Vaporizer: Robust and Manly
The Davinci Vaporizer is a masculine in its design, with camouflage-like colors such as gray, green, and black, which confines it to the shadows, which is exactly the way a lot of weed vapers want it: discrete and unassuming.
Coming in at $169.99, you receive a featherweight, compact device that you can easily regulate. On the front of the vape you'll notice + and — buttons for determining the temperature to which you want to heat your weed. العاب بوكر للكبار On the Ascent's face you'll notice a couple tiny vent holes: these are there in order to let out hot air and keep the battery cool, which stops the users from burning their hands.
Other Cool Features
Other cool innovations include a built-in storage container in your vape. Here you can stash some dank nugs, or put your straw there to keep it clean. The Davinci Vaporizer's inner parts are designed from 304 Stainless. العب بلاك جاك اون لاين  The battery lasts around 1.5 hours and is rechargeable. The Davinci vape is made to withstand a 6ft drop, which is great for the clumsy stoner.
DaVinci Ascent – the world's first customizable portable vaporizer for loose leaf and oil. Shop now for Free Shipping!
What do you get?
For the price of $169.99 you get several items; a flex straw, cleaning tools, a wall charger, 3 large replacement screens and 6 small ones, plus two oil cans. Another cool item included is a car charger.
While owning a vaporizer is a great start, buying materials for your vaporizer could pose a different challenge. If you're into aromatherapy products as well as weed, Davinci is offering a line of aromatherapy goods that advocate health. They call it Essential Earth Blends, and they are all 100% organic.